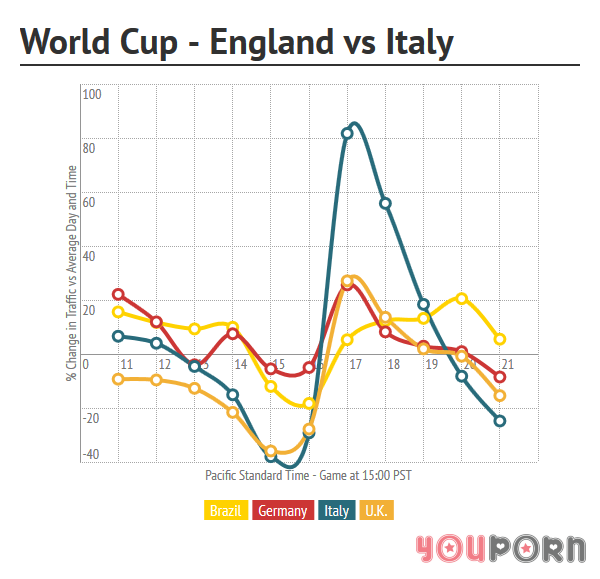 " Traffic from Italy and the United Kingdom was down nearly 40% but started to increase sharply at half-time. Italy won the match 2-1 and fans there bucked the trend and headed back to YouPorn in droves to celebrate their win. Post-game traffic in Italy was up over 80% compared to daily averages."
Ho sempre sognato di avere statistiche su tutto: il futuro riserva grandi possibilità. E finalmente qualche motivo per interessarsi ai mondiali.
World Cup YouPorn Traffic
.